How Uli Hoeness' arrogance in the pursuit of Sane triggered the downfall of Niko Kovac at Bayern Munich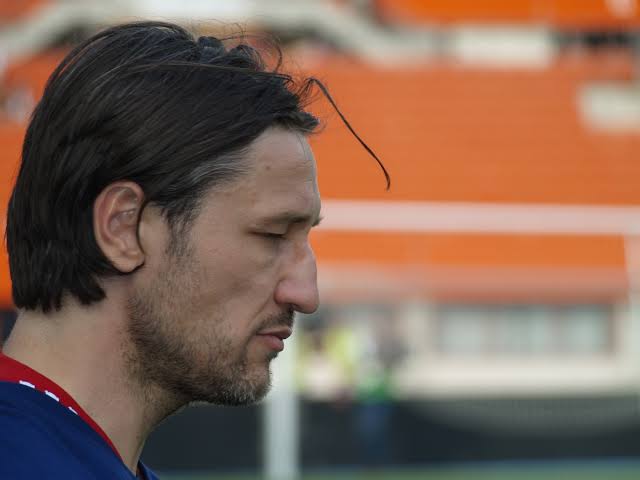 In the last ten years, Bayern Munich have won the Bundesliga 8 times. The German giants won their record sixth consecutive Bundesliga title with Niko Kovac at the helm last season. Despite winning the double in his debut season, Niko Kovac's preferred playing style came into scrutiny.

The German Champions started showing signs of weakness last season but Kovac's playing style was used as the scapegoat. Kovac took over a Bayern Munich squad that had just won five straight league titles and the club legends were retiring one after the other in the past few campaigns. Bayern Munich are the undisputed Kings of Germany in this decade, however, Kovac actually took over a fatigued squad at the end of its peak and losing its winning mentality.
While Jupp Heynckes is rightfully credited for leading Bayern Munich to the Champions League and Bundesliga triumph, the contribution of Pep Guardiola is often overlooked. The former Barcelona manager was the man who brought the winning mentality into the Bayern dressing room in this decade.

Winning a league title in any of the top European leagues is difficult and can come with the side-effect of mental fatigue, which makes repeating the success much more difficult. Great managers motivate their squads and train them to win titles again and agian. Pep Guardiola did that for Bayern Munich and under him, Bayern won three consecutive Bundesliga titles. The last time Bayern won three league titles consecutively before Guardiola's reign was from 1998-2001 under the legendary Ottmar Hitzfeld.
Bayern Munich retained that winning mentality after Pep Guardiola left to Manchester City. However, that is partly because the core of the team remained the same for the next couple of seasons. Philip Lahm and Xabi Alonso retired at the end of 2016-17 season. In the 2017-18 season, it was clear that Arjen Robben and Franck Ribery were not the same players who could use their pace and cause nightmares to defenders. The former retired at the end of the season while the latter was released. Bayern have struggled to replace most of these legends who formed the core of arguably their best ever side in history.
Gnabry and Coman are not on the same level as Ribery and Robben. Hence, Bayern have struggled to utilize the width of the pitch efficiently under Kovac. Bayern's midfield was not being anchored by the likes of Xabi Alonso or Lahm anymore but it is much easier to blame the former Borussia Dortmund manager than the current recruits.
Bayern Munich have won just 45 out of the last 65 games under Kovac. While this is disappointing given the spending power of Bayern, Kovac was not pulling the strings when it came to the signings. To be fair to the Bayern board, Kovac was provided with some of the signings he asked for – the likes of Lucas Hernandez and Benjamin Pavard but they missed out on Kovac's number 1 target – Leroy Sane. Instead, Ivan Perisic and Coutinho were brought on loan from Inter and Barcelona.
Did Bayern under-perform this season? Yes
Is Kovac responsible for that? Partly.
Bayern, despite the strength of their squad, do not have a high quality winger like Sterling, Salah or Hazard. Kovac realized he had no one in his squad who could currently score 15+ goals in the league, barring Lewandowski.
Signing Sane would have solved many problems that the Bayern Munich squad faced this season. Sane is probably the world's best 'out and out' winger and Kovac wanted him for that reason. Coutinho's loan would not have materialized had Sane come. Muller wouldn't have had to make way for Coutinho. The results arguably would have been better.
If Kovac is only partly responsible, who else should share the blame?
Bayern CEO Karl-Heinz Rummenigge and President Uli Hoeness' pursuit of Leroy Sane from English Champions Man City or Hudson-Odoi from Chelsea lacked respect for the Premier League giants.
Uli Hoeness attacked Manchester City earlier this year while Bayern Munich were planning a summer move for Sane who is contracted to the English Champions.
My friend Pep told me what happens when he wants to sign a player that costs €100 million. He puts some videos together of the player and goes to see the Sheikh. Once he is there, there is an opulent feast put on during which he teaches the videos to him and the money is transferred. The next day, the Sheikh rises the price of oil a little bit and recovers the money. "

– Uli Hoeness mocked the spending power of Man City
Meanwhile, Kovac himself made matters worse by speaking about a player contracted to Man City in an interview with the same arrogance in the tone of one of his bosses – Uli Hoeness.
Our bosses have shown him a clear plan. We are very focused. Leroy knows what to expect here, and when a player with such capacity comes to FC Bayern, he knows his job.

You can see that the transfer is not easy. But I know that our people are working very hard to make it happen. We will do everything to realise this transfer. We all know that Leroy Sane is our dream player. The public knows that, we know that."

– Former Bayern Munich Manager Niko Kovac
Finally, Bayern CEO Karl-Rummenige tried to calm the tension in the air between the two clubs by claiming he did not like what his manager said but did not comment on the statement made by his friend Uli Hoeness. Kovac apologized, Uli didn't.
We [Bayern and him] talked about it. Maybe I was too offensive in that interview. I talked to Pep and apologised because of it. I would like to apologise to the club, too. I will restrain myself in cases like this in the future."

– Apology to Pep and Man City from former Bayern Munich Manager Niko Kovac
All these attacks, irresponsible statements and apologies delayed the process of reaching an agreement with Man City for Kovac's number 1 target. Meanwhile, Sane damaged his ACL and was ruled out for the majority of the campaign and Bayern abandoned the deal for the German winger. Kovac's pursuit of a top class winger came to an end with Bayern not able to find him any alternative.

Bayern are the numero uno side in Germany. However, the actions of some of their board members could be argued by some people as 'boasting arrogance' in their pursuit of players from even the very best clubs in England. That is one major reason why they couldn't sign a top class winger or even a kid with world class potential like Callum Hudson-Odoi.
Bayern's board let Kovac down and in turn, Kovac let Bayern down.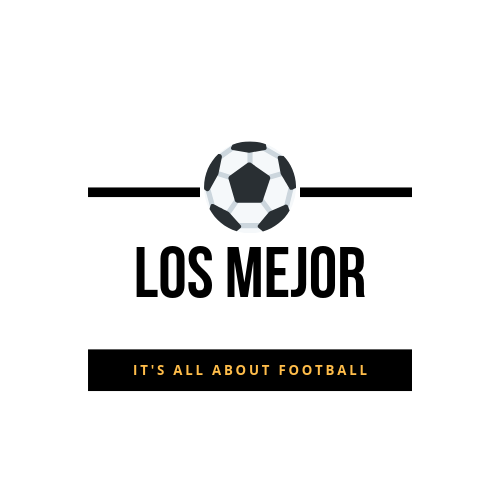 LosMejor's Editorial Team includes a team of experts who cover the UEFA Champions League, Premier League, FA Cup and the Carabao Cup. The Editorial team is headed by Deepak Selvan.