Experts slam VAR as controversial refereeing calls help Liverpool beat Manchester City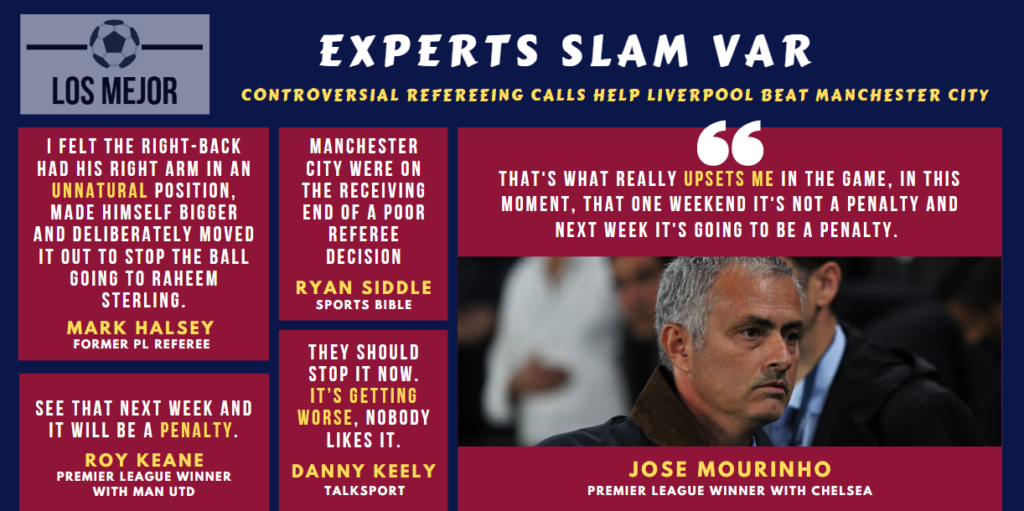 Liverpool and Manchester City are the two best teams in England right now. On Sunday, their Premier League encounter had every ingredient to be a classic had poor refereeing decisions not ruined the game with multiple controversial calls. In the end, Liverpool ran out comfortable winners with a score of 3-1 but without the controversial calls – all of which affected Man City, it was an even game where there was no clear winner.
The first controversial call came inside the first six minutes when Trent-Alexander Arnold's handball was ignored by referee Michael Oliver. He didn't stop for VAR to check the incident as Man City players started protesting. Fabinho made it worse for City as he scored a screamer on the counter-attack. VAR looked at it and ruled it as 'No penalty' even though replays clearly showed a handball.
While some Liverpool fans have argued on social media pointing to the ball striking Bernardo Silva's hand first, experts have confirmed Bernardo Silva's arm was in natural position while Trent-Alexander Arnold's was not.
I felt the right-back had his right arm in an unnatural position, made himself bigger and deliberately moved it out to stop the ball going to Raheem Sterling. "

– Former Premier League referee Mark Halsey
Also, it is worth noting the new attacker's handball rule would be applicable in this case as the chain of play didn't end in a goal-scoring opportunity but with a Liverpool foul, as confirmed by former PL referee Peter Walton.
Bernardo Silva appeared to handle the ball [but that] is not relevant. Both handballs have to be treated as separate incidents. An attacker should be penalised if they create a goalscoring opportunity after handling the ball but that does not apply in this case as the ball strikes the defender."

– Former Premier League referee Peter Walton
There were two more controversial penalty calls in the match that were turned down by referee Michael Oliver. A nudge on Sterling from Mane was worth a second-look and have been given in the past. Mane himself had won a controversial penalty going down in similar fashion a few weeks back. Trent handled the ball inside the Liverpool box one more time but this time, his hand was in natural position. While Man City made three appeals, there were 2 that could have been awarded as penalties on another day but on this day, there were none.
See that [Trent's handball] next week and it will be a penalty.

– Roy Kean who won the Premier League with Manchester United
Amidst the refereeing horror surrounding penalty appeals, Manchester City also would have to forget how quickly VAR squashed an offside appeal for Salah's second goal. The replay shown on Sky from an awkward angle with the VAR line showing Stones playing Salah onside interestingly didn't show a line for the attacker – Mohamed Salah in this case.

In incidents where the image is taken from awkward angles, VAR usually take a few minutes to adjust the image in order to account for the angles and clearly deliver a verdict. It wasn't the case this time and it was an extremely close call.
Almost every major call Michael Oliver made had Man City on the receiving while Liverpool got benefited from them. Pep Guardiola must have been fuming on the inside but he refused to blame the officials in the after-match press conference. If Man City go on to lose the title by less than 3 points, this could be the evening that cost them the title and Michael Oliver and the team operating VAR could have done Liverpool a huge favour unintentionally.
That's what really upsets me in the game, in this moment, that one weekend it's not a penalty and next week it's going to be a penalty.

– Former Chelsea manager Jose Mourinho
Liverpool who lead the Premier League table by 8 points are firm title favourites now but it remains to be seen if they will be the beneficiary of more controversial calls in their search for their first Premier League title.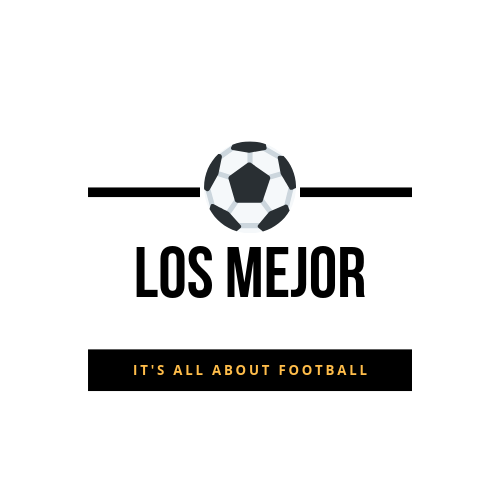 LosMejor's Editorial Team includes a team of experts who cover the UEFA Champions League, Premier League, FA Cup and the Carabao Cup. The Editorial team is headed by Deepak Selvan.