Can PSG recoup their 'Messi money' through just shirt sales?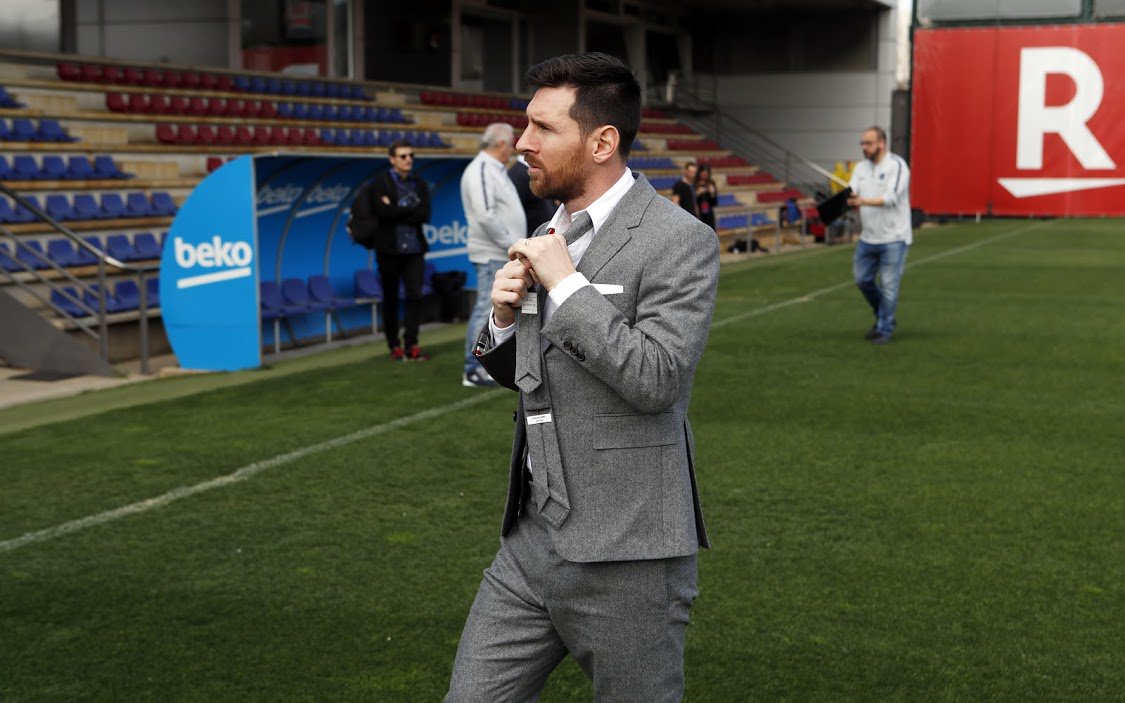 Lionel Messi completed his move to PSG yesterday after spending 21 glorious years at FC Barcelona where he established himself as one of the greatest players to ever play the beautiful game. The Argentine captain's move came after Barcelona confirmed they couldn't re-sign their former number 10 after their wage bill not satisfying La Liga's requirements.
This meant that even a 50% pay-cut Lionel Messi agreed wouldn't be enough for the Catalan club to keep him with their wages at 115% of their revenue with Messi. Without Messi, it comes down to around 95% – still very much over the allowed level of 70%. This means Barcelona still have to work out a way to register new signings such as Sergio Aguero, Eric Garcia and Memphis Depay.
Manchester City – the club Messi wanted to join last season – decided to not pursue Messi's signature after agreeing a £100m deal for Jack Grealish. That left PSG as one of the few clubs that can afford Messi. The Parisian club made use of the opportunity and signed Messi within a matter of few days since the news of Messi leaving Barcelona emerged.
One of the major reasons why the deal progressed is the presence of Messi's former Barcelona team-mate Neymar and Argentina team-mates Angel Di Maria and Parades in the PSG dressing room. Along with them, PSG offered a deal that would keep Messi the highest paid footballer in the world.
Messi's deal with PSG will keep him at Parc des Princes until 2023 (with an option to extend for another year). Lionel Messi will earn a salary of around €35m (£29.6m) each year during this period. His €35m salary post tax is the highest for any footballer on the planet. In addition, Messi has pocketed a €25m signing on fee.
Looking at these figures, British journalist Piers Morgan claimed "PSG will get their Messi money back in shirt sales in six months" via his twitter account.
However, this claim is incredibly wrong as PSG only pocket a mere 7 to 14% commissions (based on current market estimates) from shirt sales while the shirt-maker Jordan (owned by Nike) will take the rest. To put things into perspective, if PSG's shirt is priced at €90 each, a total sale of a generous 2 million shirts a year would give PSG only around €15.75 to 31.5 million while Jordan (Nike) will take home the remaining €193.5 to 209.25 million. That's why kit manufacturers pay clubs a fixed amount each year heavily and that's usually paid irrespective of who stays at the club or leaves.
Although Messi's arrival will give PSG a boost in commissions from shirt sales, the odds of PSG recouping Messi's wages plus signing-on fee through ONLY player sales is tough especially considering the fact that they sold just only 1 million shirts in the 2018-19 season when they had both Neymar and Mbappe in their squad. Messi is obviously a bigger attraction than those 2 and that's why our estimates have been generous but still it falls short of Morgan's claim.

Player shirt sales are just a part of how a club can recoup money on their expenditures. Messi's wages can be recouped by PSG through other sponsorship deals in addition to the boost in kit sales. PSG's sponsorship deals with principal partners will most likely either be re-negotiated or extended at a higher price given Messi's arrival.
Juventus set precedent for such a move when they signed Cristiano Ronaldo. The Old Lady's major sponsors Allianz extender their partnership until 2030 after Ronaldo's arrival. Another commercial partner of Juventus – Jeep increased their investment in the club from €17 million to 42 million per season. PSG would also benefit from Messi's move in a similar fashion. While PSG will most likely profit from Messi's arrival, it won't be ONLY through shirt sales.