Rampant Bayern Munich expose Chelsea's weakness with a former Arsenal player stealing the show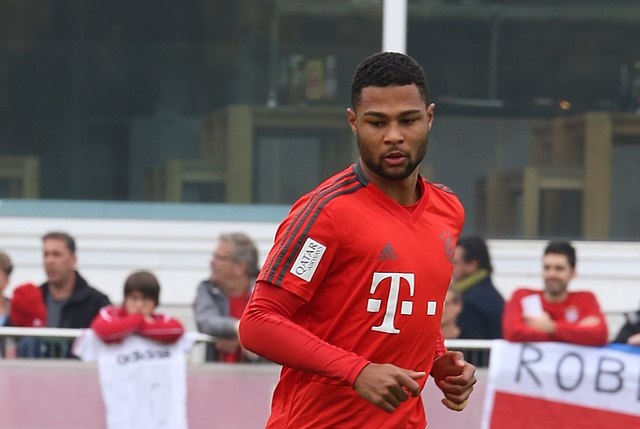 While very few football fans expected Chelsea to progress against Bayern in the Champions League, most people expected Chelsea to be a significant challenge for the German Champions. On Wednesday, the Blues were anything but that. They were thoroughly outplayed in every department. Even Chelsea's brightest talents looked far from being World Class against one of Europe's best sides in Bayern Munich. In fact, this performance has been the story of Chelsea's season if one looks back.
Despite the 4-0 defeat to Manchester United in Chelsea's first game of the Premier League season, they made a reasonably good start under the new manager Frank Lampard. Tammy Abraham was clinical in front of goal, Mason Mount started to show promise and Pulisic – a costly signing from Borussia Dortmind, was forced to warm the bench.
After their loss to league leaders Liverpool in the sixth game of the season, Frank Lampard's project at Chelsea started to take shape and the Blues began to assert their dominance. The West London club won 6 consecutive Premier League games stretching from 28th September to 9th November.
For a brief period of time, even harsh critics were able to cast aside the millions spent by Roman Abramovich since 2004 to rebuild Chelsea and expressed sympathies for the club hit by a transfer ban. Truth be told, it was easy to be in awe of Chelsea's young side playing attractive football under a former Chelsea player.
Then, reality struck Chelsea. In big games, it is fair for the managers to expect big players to step up but Chelsea lack leaders in their dressing room and David Luiz, despite his shortcomings, was leadership-material. His departure gave Frank Lampard complete control of the dressing room but it came at a price. Big sides found it easy to bully Chelsea and the young side found it difficult to bounce back from a loss. It was evident in their next 7 matches that changed the course of their season.

The first match following their 6 consecutive wins was against the defending Champions Manchester City who were showing signs of inconsistency. Chelsea were expected to be a significant threat for Pep Guardiola's side but despite scoring first, the relatively young Chelsea side got bullied to a 2-1 defeat, which kick started the downfall of their season.
Chelsea slumped to four more defeats in the next six Premier League games and this relatively young side never recovered. They managed to hold on to a top 4 spot with Arsenal, Man Utd, Wolves and Spurs also enduring a tough spell. Arsenal, Spurs and Everton improved under new managers and are currently in touching distance of Chelsea, who were at one point in November, well clear of the Champions League chasing pack.
To make matters worse for Chelsea, the difference between them in fourth spot and Everton in eleventh spot is just 8 points. In their last 5 games, Chelsea have picked up only five points and the downward spiral doesn't seem to end.
Chelsea have been inconsistent and most certainly, these Chelsea youngsters are going to improve but how far can they improve and how soon can they get there? Against Bayern, Chelsea were far from being a World Class side.
Embed from Getty Images
Reece James and Andreas Christensen are very highly rated by the Chelsea faithful and these two youngster had a horrid day at the back. Chelsea's defence struggled to handle the pace of Gnabry, the footballing acumen of Muller and the power of Robert Lewandowski.
Chelsea were lucky to go into the break with the scores level. Willy Cabellero made a few decent saves in the first half and was pivotal in denying Robert Lewandowski a goal in the first half. On the other hand, Neuer had a relatively quiet half and made a decent save of an effort from Marcos Alonso.
Playing in the number 10 role, Muller hit the bar and setup Coman nicely but the French International couldn't finish. Robert Lewansowski's generous side was at display at Stamford Bridge as the striker played two superb passes to former Arsenal star Serge Gnabry who applied the finish touch.
Embed from Getty Images
For the first goal, Gnabry played a beautiful pass to the Polish striker who took a touch into the box and squared it back to the German winger who lashed the ball past Willy Cabellero to give the Bavarian giants a much deserved 1-0 lead. Gnabry seems to relish playing in London and the winger, who was instrumental in the demolition of Spurs, extended Bayern's lead to 2-0. This time, the same pair combined and Robert Lewandowski laid the ball into Gnabry's path on the left side of the D-box and the German placed the ball into the bottom corner of the goal.
Before Bayern opened the scoring, there was a clear chance for Mason Mount who had acres of space to run into and launch his shot. Before Mount realized, Alphonso Davies was shoulder to shoulder with him and managed to extinguish the threat. Had Mount scored, the goal would have been ruled out for offside. The scintillating Bayern left back was a joy to watch on both ends of the pitch.
The pace of Alphonso Davies caused nightmares to Reece James every time the Canadian left-back decided to take the Chelsea right back on. For the third goal, the Chelsea right back didn't even seem interested in sprinting back – a clear sign he wasn't going to beat Davies in a race.
Embed from Getty Images
The Canadian easily brushed aside Jorginho and then jumped over the sliding Christensen. Davies dribbled the ball into the final third and launched a perfect cross into the path of the clinical Lewandowski who made no mistake. Bayern's third was coming for a while.
Lampard looked straight-faced as Chelsea put on yet another poor performance against a big side. One of Chelsea's major weakness is the lack of leaders on the pitch. Big sides can bully Chelsea – some thing we have never witnessed under any manager in the Roman Abramovich era.
Embed from Getty Images
This Chelsea performance leaves us with more questions than answers. Lampard is adored rightfully by the majority of football fans but when he was given the Chelsea job, his harshest critics pointed to the fact that Derby County didn't make progress under Frank. Now, we are left to wonder whether Chelsea have made progress since Sarri's exit.
The Italian was given a lot of stick by the Chelsea faithful but he got the job done. He guided Chelsea to the Europa League victory, qualified for the Champions League by finishing in the top 4 and lead them to the Carabao Cup final. Frank Lampard is young and charismatic. If he is given the time, the Chelsea legend could turn the club's fortunes around but right now, Chelsea's performances are an indication they are not close to challenging for any major honor.
Bayern Munich have shown Super Frank the gulf in quality between the two sides. There is a lot of work left for Frank Lampard to do and he has to do it quickly with Roman watching.
Bayern have been consistently putting in fearless performances under their caretaker manager Hans-Dieter Flick and the Bavarian giants are starting to assert their dominance in the domestic scene and in Europe. If Bayern manage to keep RB Leipzig at bay and lift their eighth successive Bundesliga title, the new Bayern board would most likely allow Flick to strike off the "caretaker" from his title.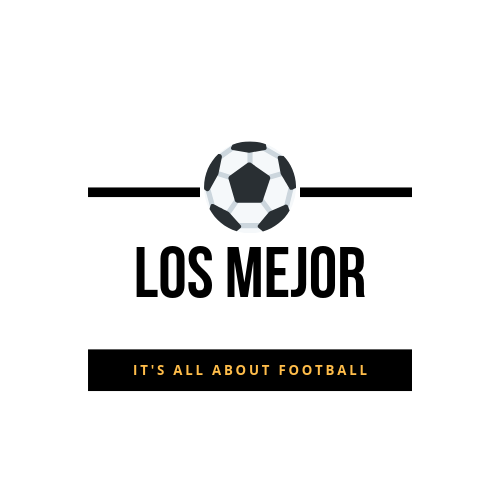 LosMejor's Editorial Team includes a team of experts who cover the UEFA Champions League, Premier League, FA Cup and the Carabao Cup. The Editorial team is headed by Deepak Selvan.