Reactions to Man City's Champions League ban – from Klopp, Dunne, Morrison, Jenas and others
UEFA shocked the whole world yesterday by banning Manchester City from European competitions for 2 years and the Premier League Champions hit straight back at European football's governing body by claiming their process was flawed and their investigation involved consistent leaks. While Manchester City have confirmed they will appeal UEFA's decision at the Court of Arbitration of Sport, several former football players, managers and pundits have had their say on this issue.
Jurgen Klopp – Liverpool Manager
The Liverpool manager expressed his sympathy for his Premier League rivals – particularly the players and the manager. Klopp witnessed his Liverpool side beat Norwich City 1-0 away from home.
In his post-match interview, the Liverpool manager said "What Pep and City did since I've been in England is exceptional, absolutely exceptional. All the rest, I have absolutely no idea – what happened, who did what and stuff like this. But I can imagine at the moment it's really difficult for them to understand.

"You believe the people you work with and that's how it is. Somebody obviously sees it completely different. I really feel for them to be honest for Pep and the players but it will not help, I do not think. They will appeal and we will see what happens then, but it's obviously serious but the football they played and played was exceptional."
Joey Barton – Fleetwood Manager
As per FourFourTwo.com, Joey Barton doesn't like the idea of not seeing one of English football's best sides in Europe's top competition. The Fleetwood manager called the feeling "strange".
"I don't know the ins and outs of it, and if I'm totally honest I don't particularly care about it, but I don't like the thought of seeing City not in the Champions League.
"They are one of the best sides in our country, so it's a strange one because when that size of a club, with that level of a manager and players…you have to be in Europe's major competition.
"For English football you want your best teams in that competition", said Barton.
Andy Morisson – Former City captain
Former Manchester City captain Andy Morisson who is currently the manager at Welsh club Connah's Quay called this an opportunity for the owner, manager, players and fans to come together and unite.
Martin Samuel – DailyMail
Martin Samuel, on his DailyMail column, slammed UEFA and Financial Fair Play. The veteran journalist called the decision a "payback by the elite clubs who hate Manchester City" for upsetting the status-quo. Martin questioned the fundamental purpose of Financial Fair Play as it allowed a debt-laden club like Manchester United to stay compliant while finding a debt-free club like Manchester City non-compliant.
Martin ended his article by confirming FFP has worked out beautifully for the elite clubs protected by it.
Richard Dunne – Former City captain
The ex-Man City captain expressed his concern on the future of the manager and the players. Dunne thinks losing Guardiola would be a setback for Manchester City.

"To lose someone like Pep Guardiola would be a huge blow. He's what they've worked towards, to try and get him to come in as manager, and he's been successful. You listen to players talk about why they sign for teams and Pep is a huge attraction for any player", said Dunne.
Dunne also highlighted that this could turn out to be good for City even if there is an exodus as speculated by some media outlets. It could pave way for highly rated youngsters like Foden and Garcia to play regularly for the first team.
"City have a number of talented players coming through in the background, their academy is so highly thought of. They just need players to get to the first team and this may be the opportunity for them.
"You can't say the ban will benefit the club but in every dark cloud there is a silver lining somewhere and maybe for City that's it.
"If the likes of Phil Foden get to play on a more regular basis, if Eric Garcia comes through and other young players make a name for themselves… in the long run, isn't that what UEFA wanted?"
Jermaine Jenas – Former Tottenham player
Former England International Jermaine Jenas believes Pep Guardiola needs to sign a contract extension to hold the core of the team together.
"What happens if, let's say, in the next week or so, Pep Guardiola pulls you as a group of players and he sits down and goes 'listen, I am staying put. I am going to be a part of this, we are going to fight it, it might only be for one year, but I am staying. I'll sign a three-year deal, committing myself to this football club and we are going to build", Jenas told BT Sport.
Joe Cole – Former Liverpool player
Joe Cole thinks there should be no discussion of disputing City's success during this period. The former Liverpool player said "What they've done is what they've done. Team with the money have won always. It is no different from Liverpool in the 80s, Man Utd in the 90s and Chelsea recently. You can't take away from the players the trophies they have won."
The former England International, however, questioned whether the players would be loyal and stay at the club especially when the club is out of the Champions League for 2 years and can't compete at the highest level. Some of the top players would consider their options, claimed Cole.
Our Take:
Man City have the option to appeal at the Court of Arbitration of Sport and have confirmed they would exercise this right. The appeal could potentially see the ban overturned. However, at this point of time, there is no certainty to what will happen at the CAS.
Everything Man City worked towards revolved around getting Pep Guardiola and playing the brand of football that makes the world watch in awe. The club and the fans have been living their dream for the last couple of years and Pep Guardiola has admitted he is happy at the club. The Spanish manager is only 49.
In order to retain the core of the team and attract big talents, Pep Guardiola has to stay and Man City should do everything in their power to convince him. In an uncertain time, the club would need arguably the greatest manager of recent times to be at the helm and see the transition.
Pep Guardiola has been a serial winner and is extremely ambitious. The question is does he want to take the risk for the club he is reportedly happy at and spend atleast another 3 years at the club to see them past the clouds, with the uncertainty around how this episode will turn out at the CAS. This is the first time Pep is at a club that definitely needs him to stay amidst the trouble and he knows the fans adore him.

The club were loyal to him when things didn't work out in the first year. Manchester City backed him to the fullest and now the question is would Pep Guardiola do the same for Manchester City. If he stays at Man City for the next 3 years, it brings back the element of certainty and stability. That is the binding factor City need at this point of time.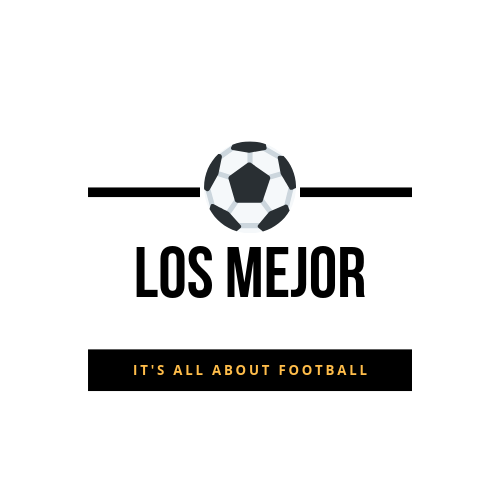 LosMejor's Editorial Team includes a team of experts who cover the UEFA Champions League, Premier League, FA Cup and the Carabao Cup. The Editorial team is headed by Deepak Selvan.