Outrageous: 'Red' flare damages Everton legend Dixie Dean's statue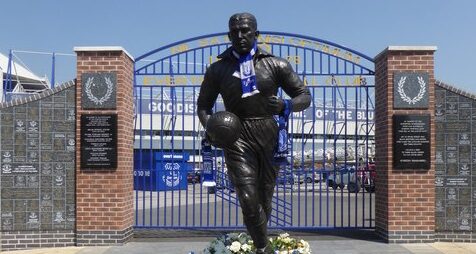 Merseyside Police have launched an investigation after a footage showing a 'red' flare set off on the statue of Everton record goalscorer Dixie Dean started circulating on social media. This incident, which took place outside Goodison Park, has left Everton fans upset and angry at the unidentified perpetrators.
Dixie Dean won 2 English top-flight titles at Everton and his statue outside the Premier League club's Goodison Park stadium is often used as a place to lay tributes for other supporters who have recently passed away.
Following Liverpool's Premier League title win, red flares were set off by their supporters at Merseyside. Dean's granddaughter Melanie Prentice wrote to Everton appearing suggesting that a supporter of inter-city rivals Liverpool was responsible for the incident.
"The perpetrators are clearly not aware of the warm, friendly and cordial relationship my grandad enjoyed with Liverpool legend Bill Shankly. Or that my grandad's statue is a place where relatives lay flowers for those who have recently passed away. It is inappropriate and entirely unnecessary", said Prentice.
Everton staff cleaned the statue on Monday following which they contacted the police and passed on vital information, including the CCTV footage.
The club statement released by Everton reads "Everton is assisting Merseyside Police with enquiries in relation to a flare ignited on the Dixie Dean statue outside Goodison Park.
"We encourage anyone with information relating to this disappointing and disrespectful incident to contact Merseyside Police.
"Following inspection – and cleaning of the memorial and the site – we can thankfully confirm no permanent damage has been done to the statue of our greatest-ever goalscorer – or the floral tributes laid at the foot of the statue."
The Merseyside Police said via a statement "We are aware of footage showing a flare at the Dixie Dean statue outside Goodison Park. The footage appears to show a flare on the statue on Spellow Lane, and enquiries are ongoing to establish the exact circumstances."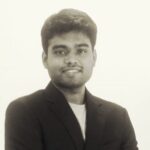 Deepak Selvan is the Chief Football Correspondent at LosMejor. He writes about the Premier League, Champions League and the complicated financial affairs in European and World Football.