Tactical Analysis: Why did Manchester United concede a late equalizer against Liverpool?
Manchester United ended Liverpool's winning run by holding them to a 1-1 draw at Old Trafford. The Red Devils frustrated Jurgen Klopp's side for most parts of the match and restricted them to only a few clear cut chances but conceded a late equalizer in a sloppy fashion.

Manchester United were clearly the better side in the first half with Ole Gunnar Solskjaer sacrificing possession for purpose. With three centre backs and two wing backs who were happy to track back, the sheer pace and power game preferred by Klopp came to a halt as there was little space to exploit on the wings. That is exactly what Ole wanted – disruption of the tempo at which Liverpool usually play.
Andy Robertson and Trent Alexander-Arnold are excellent in attack but the spaces they leave at the back while attacking largely go unnoticed as most teams struggle to get out of their own half after they win the ball. That is how good Liverpool's exceptional pressing is. When teams try to acknowledge the pressing and play long balls, it is usually to a sole striker on a losing battle against Van Dijk or Matip. Manchester United didn't try to do either of that and targeted Liverpool's primary weakness with a 5-3-2 formation.
When the Red Devils won the ball, they had a clear plan of making use of the empty spaces out wide on Liverpool's half. With Andy Robertson and Trent in United's half, Manchester United had to play the ball quickly out wide to James or Rashford who were ready to float towards the sides when needed and launch a scathing counter attack.

Trent and Andy are quick but if the right ball is played to the wrong side of Van Dijk or Matip, the space on the wings could be exploited. In addition, the full backs would have already been beaten and the centre-backs would be dragged out of position. From that point, all it would take is one good cross that can be tapped in. Rashford's goal from James' cross is the perfect execution of Ole's set-up.
That was the best part of Ole's set-up that worked. Manchester United were the better side in the first half. However, in the second half, Man United simply gave Jurgen Klopp's side too much respect and sat back inviting the visiting Reds to attack. This could be partly due to the tension at Old Trafford surrounding their current form. While Rojo was happy to make those last ditch aggressive challenges against the visitors, Lindelof struggled at times and was the main culprit in the build-up to the goal scored by Mane, which was rightfully ruled out by VAR for handball.

While Liverpool could argue that they missed Salah, Manchester United missed Pogba more and it was evident from the fact that they struggled to keep possession after the break. United started to play those hasty long balls behind the centre-backs, which were either intercepted or Liverpool's centre-backs made sure their offside trap worked. Rashford was visibly an upset figure but the English attacker should have timed his runs better.
Apart from two instances where James initiated a counter with no end-product and Rashford firing towards the wrong side of the post, United created less chances in the second half. Andreas Pereira who had earlier relished playing as the number 10 was happy to help Fred and Scott McTominay deep in their own half. Even though United were forced back by the visitors, the Merseyside Reds rarely troubled David De Gea.
Jurgen Klopp's introduction of Alex Oxlade Chamberlain, Naby Keita and Adam Lallana had an impact on Ole. In an effort to shield the the box from long shots and free headers that Liverpool have had in the previous games, Ole Gunnar Solskjaer waved at the Man Utd players and asked them to be compact as the game was coming to an end. The compactness he ordered came at a cost.
Andy Robertson who was struggling to get his crosses into the box fond no one in front of him to block his attempt. That was the major difference between the earlier attempts of Liverpool's patient build-up and this one that led to the goal. By going for compactness to see out the game, Ole Gunnar Solskjaer made the mistake of underestimating Liverpool's fullbacks who have been the main creators of this Liverpool side.
Andy Roberston's cross was a teasing one but with so many United shirts in the box, it shouldn't have reached Adam Lallana. It did and it was an easy tap in for the former Southampton man. The failure to clear the cross is a reminder of the cold truth that United lack stability at the back. While Rashford may have scored in the first half, Manchester United miss a proper striker who could time his runs, break the offside traps and be clinical upfront.
Ole Gunnar Solskjaer came up with a plan that suited the strengths of his players and targeted the Achilles heel of the opposition. With a bit more quality at his disposal, this would have been a perfect night for Ole. 5-3-2 is Jurgen Klopp's nightmare and Ole Gunnar Solskjaer proved it on Sunday.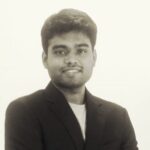 Deepak Selvan is the Chief Football Correspondent at LosMejor. He writes about the Premier League, Champions League and the complicated financial affairs in European and World Football.