Football legends applaud Premier League POTY Kevin De Bruyne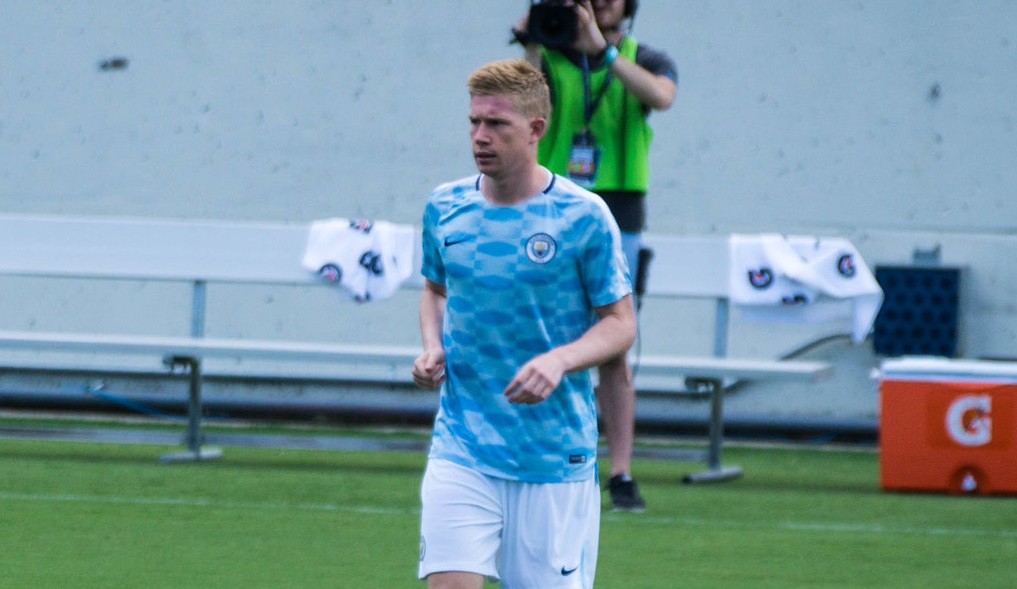 The Premier League named Manchester City's Kevin De Bruyne as the Player of the Season. Kevin De Bruyne had an incredible season for the Blues despite his club finishing second behind newly crowned Champions Liverpool.
De Bruyne overcame Liverpool trio Jordan Henderson, Sadio Mane and Trent Alexander-Arnold to win the award.
At times, when City looked out of ideas, it was Kevin De Bruyne they turned to. The Beligan put in some brilliant displays and managed to create special moments consistently. With a record 20 assists, 13 goals and 33 big chances (136 overall chances) created, the playmaker was simply on another level.
Embed from Getty Images

Kevin's team mate Gabriel Jesus didn't hesitate to admit De Bruyne could have gotten as many as 30 assists this season if the forwards had finished the chances he created.
Football legends such as Xavi, Frank Lampard and Thierry Henry have already heaped high praise on the Belgian and here we take a look at those comments.
Thierry Henry:
Embed from Getty Images

"He's an amazing player, it's just stupid what we are witnessing, and I hope people in football do realize that the boy is just not normal. In the Belgium national team we used to joke about the assists record and I always used to say: 'You were not far this year,' and he would always say: 'I'll get you one day'."
"His brain is somewhere else, it's just ridiculous. I came across him (in the Belgium national team) and worked with him and he's one of those guys you just have to let play because if you start to understand and comprehend what he's doing, you're going to have a headache. He's on another planet."
"He is an incredible player, what he shows us is madness!"
Frank Lampard:
Embed from Getty Images

"He's beautiful to watch at the moment. Everything he does is brilliant and I'll be very surprised if he doesn't win Player of the Year. People talk a lot about assists when a player whips in a corner or plays a simple sideways pass. But so many of Kevin's assists are incredible slide-rule passes.
"Kevin could have taken the easy option by staying at Chelsea for the money but he went away to Germany and has come back to the Premier League and really shown his character.
"Kevin plays like a superstar. To the naked eye he may not look like a Messi or a Ronaldo – you don't see a 100 stepovers all the time. But what you do see is an amazing receiver of the ball – look how he swivels – his first touch puts things on a plate. All his decisions are right."
Pep Guardiola:
Embed from Getty Images

"Kevin is one of the best players I have ever seen in my life. He can do everything, absolutely everything. He has something unique. He can run, [and with] the vision he has right now, he is the best.
"He is a top, top quality player and we are so proud and happy that he is with us. Kevin is so professional, and he loves to play football and he lives for that. He's able to see something special and you have the spaces no-one else can see but even with that he's still improving and improving."
"The performance level, the continuity, the influence in our final third and on our finishing, the desire, his calmness and positivity. I mean, I asked him: 'Kevin, what did you feel before you took that penalty?' and he just said: 'I'm going to score'.
"He doesn't feel much pressure, he likes to play in the big events, he's an exceptional player."
Wayne Rooney:
Embed from Getty Images

"There's no doubt Man City's biggest weapon is De Bruyne, arguably one of the top three players in the world right now.
"He reminds me a bit of Steven Gerrard. He drifts out to that right-hand side and plays some brilliant balls whipped in, like Stevie used to. What I like most is he takes chances, he takes risks, he doesn't go for the easy ball – he plays the hard pass.
"When I played with Ryan Giggs and Giggsy got the ball, I made runs because I knew he'd try and find me, and if it came off he'd get me through on goal. De Bruyne is like that. Teams think they can force him to play it to the side but he can squeeze those passes through the smallest gaps."
Xavi:
Embed from Getty Images

"Pep's teams win as teams, but even the most special sides need that player to look to when they need something special.

At Barcelona we had it with Messi and this team Manchester City have it with De Bruyne. Every time he has the ball, you get the feeling that he is going to do something special with it."
Alan Shearer:
Embed from Getty Images

"He's unbelievable, that right foot is absolutely deadly, and he provides ridiculous entertainment. The speed of his feet and to have the ability to score.

"When you're a forward, he finds you and the weight of his pass in behind is superb. Whatever it is, he can do it. What a player, what a season, he's unbelievable."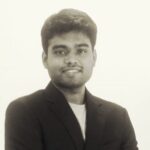 Deepak Selvan is the Chief Football Correspondent at LosMejor. He writes about the Premier League, Champions League and the complicated financial affairs in European and World Football.