Man City's appeal against UEFA ban set for June hearing at CAS
Man City's appeal against the 2 year ban imposed by UEFA will be heard at the Court of Arbitration of Sport (CAS) between June 8 to June 10.
CAS said "some hearings may be conducted by video conference" due to the travel restrictions in place because of the coronavirus pandemic.
Shortly after UEFA announced on February 14 that the Premier League Champions were banned for the next 2 seasons from participating in UEFA competitions with a fine of €30m, the club denied any wrong-doings and confirmed they would appeal at the CAS against the UEFA verdict.
The statement released by UEFA read "overstated its sponsorship revenue in its accounts and in the break-even information submitted to UEFA between 2012 and 2016" but Man City outrightly rejected the CFCB Adjudicatory Chamber's decision and called the UEFA process "prejudicial".
FFP was introduced by UEFA at the start of the 2011-12 season in order to prevent clubs falling into serious financial difficulty by overspending. However, it has failed to stop the popular clubs such as Man Utd from racking up debt while clubs with ambitious owners such as Everton struggling to pump in money into the sport because of FFP.
This has made a section of fans question the purpose of FFP and how it protects the elite clubs from being challenged at the top level.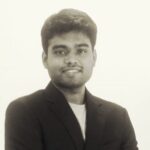 Deepak Selvan is the Chief Football Correspondent at LosMejor. He writes about the Premier League, Champions League and the complicated financial affairs in European and World Football.